https://www.adaptivetechsolutions.com
Need more than we have available?
Contact Us
for assistance.
Product Description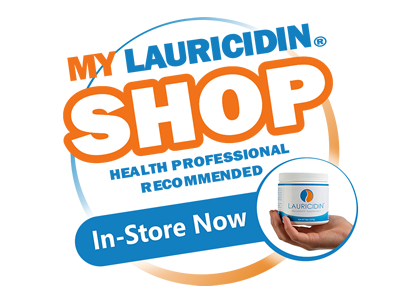 Click the SHOP link above to learn more, see deals, and make your purchase.
Lauricidin® is pure sn-1 monolaurin (glycerol monolaurate) derived from coconut oil. The same monolaurin received from mother's milk, saw palmetto, and bitter melon - embraced by both your immune system* and your digestive tract*.
Promote a Strong Immune Defense* – Lauricidin supports a healthy and hardy immune system*- a strong defense even when you feel that your immunity is challenged*

A Gut Instinct – Helps maintain a normal, healthy balance of intestinal flora* and yeast*.

Absorbs Cleanly by the Body – Pure lipid monolaurin is a naturally occurring monoglyceride metabolized directly by the liver unlike other saturated fats. It is not re-converted into inactive triglycerides.

Cost-Effective – Lauricidin is significantly more cost-effective than other competing brands. You may need to take 18-30 capsules a day, or 12 tablespoons or more of coconut oil per day to equal the amount of monolaurin found in the recommended use of Lauricidin.

Lauricidin is all-natural, free from potential drug interactions and coconut allergens.

Lauricidin® can be taken with other medications and supplements, but not all interactions can be predicted. It is best to consult with your health professional.

For Children and adults.

Product can be crushed to a powder for easy administration in g-tubes or for those who cannot swallow pills.

The shelf-life of Lauricidin® is two years upon manufacture.
*These statements have not been evaluated by the Food and Drug Administration. This product is not intended to diagnose, treat, prevent or cure any disease. This product is non-refundable.