Wireless Remote Outlet Controller
SKU:

Outlet1-US

UPC:

MPN:

Outlet1-US

Availability:

Does not ship outside the US.
Frequently bought together:
Description
Our remote A/C outlet socket controller allows an individual with limited hand function or limited mobility to push a button to turn on/off lamps, appliances and other devices that plug into an AC outlet. Device or appliance being controlled must be able to stay in the ON position in order to work (i.e., to see if your appliance will work with the controller, while plugged directly into an A/C outlet put the appliance in the ON position so it is 'going', then unplug it, when you plug it back into the A/C outlet, it should begin 'going' again.) To use the outlet controller, either press the buttons on the included remote or plug your switch into the remote (which comes with a standard jack to fit all our switches). It offers a working range of up to 100-feet, and even works outside! One 12-volt (not included) battery is needed for the remote. Great for individuals with ALS, quadriplegia, SMA, MS and similar disabilities that prevent them from easily controlling items such as lamps (don't forget those cool lava lights!), fans, Christmas lights, radios, heating pads, lighted makeup mirrors, aromatherapy diffusers, decorative water fountains, and much more! Mount the transmitter to your wheelchair for an easy way to turn on the lights when you enter a room!
Compatible with all of our switches. Click the red button to view our switch selection.

Save on our controller set!
Purchase our set which includes a Switch It Up! Switch and one controller unit with remote. Buying this way saves you money!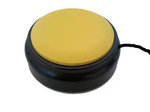 +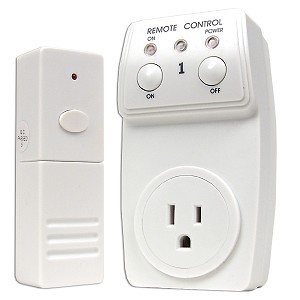 View All
Close